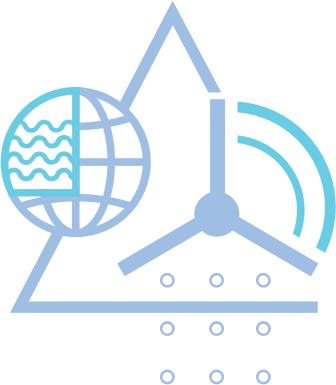 NATIONAL ROADMAP FOR ADAPTATION 2100
The National Roadmap for Adaptation 2100 project - Assessment of the vulnerability of the Portuguese territory to climate change in the 21st century (RNA 2100) defines narratives of the evolution of vulnerabilities and impacts of climate change, as well as the assessment of the need for investment for adaptation and socio-economic costs of inaction.
The RNA 2100 thus supports and responds to public policy exercises to adapt to climate change at the various levels of territorial intervention, being also supported by initiatives to disseminate results, including to the general public, with the ambition of becoming an important enhancer education and awareness of the issue of adaptation to climate change.
ACTIVITIES
Contribute to climate change adaptation at the various levels of territorial intervention
Support/Contribution
Contributions and inputs given to determine financial needs.
Support/Contribution
Support the activities of the National Strategy for Climate Change Adaptation (ENAAC 2020), the implementation and monitoring of the Adaptation to Climate Change Action Programme (P-3AC).
Support/Contribution
Support the progressive integration of adaptation to climate change in the design of projects for direct and indirect intervention in the territory.
News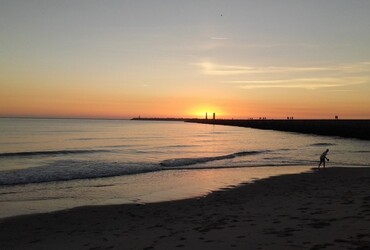 The Minister of the Environment attends this Thursday, in Figueira da Foz, the presentation of the results of the "Feasibility study of the alluvial transposition of Barras de Aveiro and Figueira da Foz".
This is a Bypass system that seeks to ensure the transposition of sediments.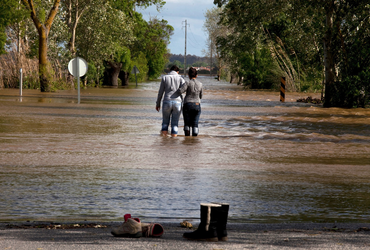 The latest report from the Intergovernmental Panel on Climate Change (IPCC) confirms how "unambiguous" is the human hand behind the climate crisis and what the scenarios are in terms of global impacts depending on rising global temperatures. Extreme weather events, which include heavy rains that flood streets and houses at a glance, as well as bad weather, in addition with spring tides and the rise in mean sea level, accentuate coastal overtopping and loss of territory, or heat waves that increase in early mortality, among other phenomena, are knocking on our door. And will Portugal — which this week was under "orange" and "yellow" warnings in practically all districts — adapting at the right speed?
Financed by:
Program operator
Promoter:
Partners: